The excitement that comes with buying your very first surfboard is hard to quantify. It is a little like catching your first wave: lots of anticipation, then the pressure to get it right, and finally, that incredible feeling when it all comes off and you're riding along experiencing a feeling that you will never forget.
But far from being just a bit of fun, buying your first surfboard is a really important step to get right if you are going to continue to develop as a surfer. It can impact how long it will take you to learn crucial aspects of technique, stay safe and afloat in the water, and help you move onto the next stage quickly.
Your board and you will need to become a team on the water; to form a bond. But the great irony is that your board is also likely to be the most common cause of injury in the water, with 45% of all surfing accidents coming through contact with the board. The risk of injury while you surf is relatively rare, however – only 2.2 injuries are suffered per surfer every 1,000 days. That's a better safety record than golf!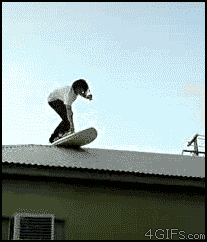 Before you set off to buy that special first surfboard, here are 8 tips for choosing the perfect one:
Don't spend too much money
Your first board should be big, thick and buoyant
Decide if you want to go for a soft-top or a hardtop
Don't worry about fins
Remember: your board is a reflection of you
Become best buddies with a shaper
Choose a board that is durable and strong
Enjoy the experience
1. Don't spend too much money
It is so easy to get carried away with spending big money on a surfboard, but the reality is that you simply don't have to. At the very top end of the market, there are, believe it or not, surfboards that are more expensive than the average house, but steer well clear of those in favor of something altogether more economical!
There are a few reasons for this, the first is that you are still starting out in the sport (and while we hope you fall in love with it, that's not yet guaranteed). The second reason is that you will be in the surf nonstop while you are learning, putting in the hours and punishing that board with wave after wave after wave.
So, look for value, because as your skills develop, you will need to buy another and that is when you can start to commit to something more expensive. The second-hand surfboard market is worth considering, but if you are going to buy one lookout for boards that have too many dings in them. Minor marking and yellowing are nothing to worry about, but anything more and you are better off looking elsewhere.
2. Your first surfboard should be big, thick and buoyant
Ok, the super cool guys you look at with envy will be riding narrow, small boards and looking great as they do it. But you aren't there yet – you will be one day, but not yet. So, your priorities when you are buying that first board is to find something thick, because if it is thick it will float more easily, and it will also help you keep your balance in the water.
In terms of length and size, much will depend on your size but aim for something that is around 7 or 8ft (or at least 12 inches taller than you) and at least two to three inches thick. Then you will have something that will be more forgiving of your errors and make paddling out into the water more straightforward. Make sure you can carry it pretty comfortably because you will also be doing a lot of that.
3. Decide if you want to go for a soft-top or a hardtop
Most beginner surfers (and hopefully all of them, especially in a crowded line-up) have their first lessons on a soft-top. This is a surfboard made out of foam and has a soft decking. Unfortunately, many beginner surfers hate soft-tops. And that is just unfair. Soft-tops are super easy, super fun, and super safe. They have much more volume, so it's easier to catch waves with. And the more waves you catch, the quicker you progress.
On the other hand, hardtops are a bit easier to manage. The best boards for beginners are definitely a Mini Malibu or a Funboard.
4. Don't worry about fins
Some surf shops will talk to you about fins and ask you where you are with learning maneuvers and tricks. The answer is you are nowhere, yet. Don't worry about the number of fins on your board, the shape of them or anything else. Yes, they look pretty cool, but you don't need to worry about them at this stage.
5. Remember: your board is a reflection of you
This is a key point for any surfer starting out – your board needs to match you in lots of ways. And ability comes into that. While it can be fun to pretend you are further along with your lessons than you are, picking a board that is better than you are will actually not do you any favors. So be super realistic and it will benefit you in the water.
6. Become best buddies with a local shaper
A shaper can make you a custom board, perfectly suited to your body, surf skills, and type of waves you want (and are able) to ride. Talk to him or her about what you want. Be honest about your current level, and about where you want to go. Shapers are a source of information, so pick their brain if you want to learn more about surfing and different kinds of surfboards. Don't forget to buy them a coffee.
7. Choose a board that is durable and strong
Chances are that you are going to sell your first surfboard as soon as you've progressed. Although it might seem hard to let go of your baby, surfers tend to sell their boards pretty often. They buy another one (or two, or three) instead, which better suits their level.
Consider a brand like NSP (New Surf Project), as some of their boards have a thin layer of wood under the deck's fiber. This makes them super durable and strong, which helps to prevent dings. This way, they keep their value and you can sell your board for a good price once you've progressed.
Avoid boards made from polyester and choose one made from epoxy. Although polyester is more flexible (and better for turns), epoxy is stronger and more resistant to dings.
8. Enjoy the experience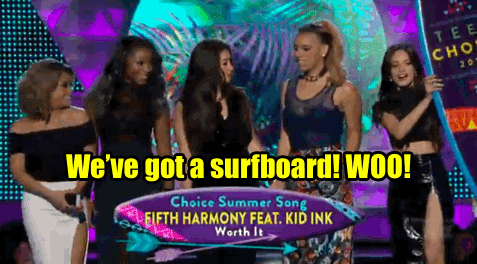 You only get to do this once, so enjoy the experience, savor it, don't feel inhibited or nervous or out of place. This is a rite of passage for any surfer, so enjoy yourself and pick out a fantastic board. Good luck!
PS This post is a collaboration with Adventure Sports Network and SurfStitch.
PPS Surfers have to be careful not to damage their ears! Read my summary of top tips from experts and doctors for preventing ear infections, the natural way.